Kids in Sunday School
Ive mentioned before that my kids are attending Sunday School. I was so glad that I enrolled them cause they love it! They had fun learning about the Bible and the life of Jesus. It is such a joy to me whenever my kids come home and share to me what they have learned.
Photo below is my kindergarten. This is what their classroom look like. They are seated on a round table which I thought is really cool cause they can see each other's faces. As you can see the little one is so comfortable and he loves his teacher which is super nice. So far I havent heard any complain yet, that means my little one is doing really well. So driving them early in the morning to attend Sunday school is just worth it.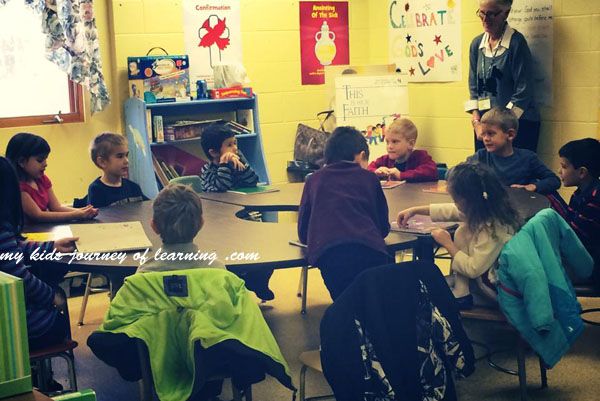 dfgfd