Summer Break with a Coloring Book and a Novel Book
I took my kids to SM mall the other day just to look around and see the changes they made when I was away for 6years. So much have changed to SM Mall in Ecoland, Davao. They now have an extension building which they call Annex and lots of imported goods and stores in that area. While window shopping, we passed by a store that sell kids activity books. It caught my guys attention right away and wanted to buy one so that they got something to do whenever we are at home.
Photo below is one of the days when we are just at home relaxing. These two kids were busy coloring the Coloring Book that I bought from that store, while the big brother is reading his first Novel Book title White Fang. This is much better than playing video games and watching TV all day.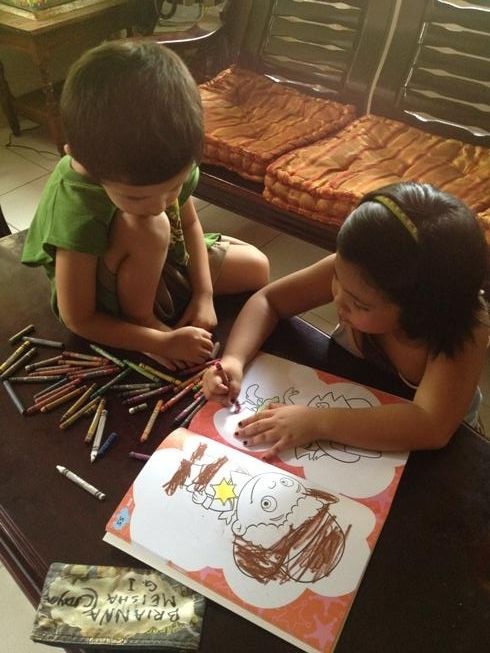 dff